New House for Duty Priest appointed for North Monmouthshire MA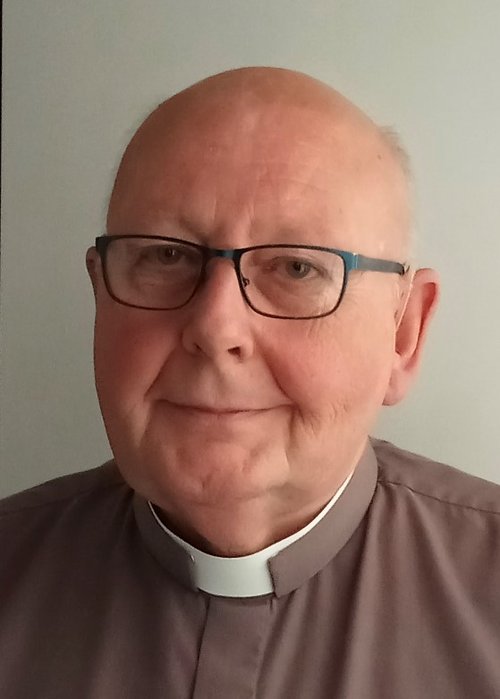 The Archdeacon of Monmouth is pleased to announce that the Bishop has invited the Revd David Roberts to become a House for Duty Priest in the North Monmouthshire Ministry Area and David has accepted that role.
Announcing the appointment, the Ven Ian Rees, Archdeacon of Monmouth, said: "I'm delighted with this appointment. This js a lovely group of churches in a developing Ministry Area. David will bring a real pastoral heart combined with a vision for working with local people and the many visitors that come to the area."
Whilst working across the Ministry Area David will be living in Llanfihangel Crucorney and primarily working in the 3 churches in that area. He will hopefully be licensed in September to his new role.
David says, "Let me say: how delighted I am to accept this position; and how much my wife and I are looking forward to becoming part of the community.
"I was born and brought up in Cardiff, my working life began as a teacher in Merthyr Tydfil, where I was Head of Sociology, Careers and pre vocational education. I was trained for ordained ministry at St Michael's Theological College, Cardiff; was ordained in 1998 and priested in 1999, both in Llandaff Cathedral. I served my curacy in Whitchurch until 2000, when I become the chaplain at the University of Wales Institute Cardiff. During that period I became the chaplain to the ordinands at St Michael's College, which I held in addition to being chaplain at the university until 2005. I was then appointed as part of the chaplaincy team in the Aneurin Bevan University Health Board, a post which I have held until my semi retirement in June 2022.
"I'm married and supported by my wife Tess, an enthusiastic gardener who enjoys music, she has many varied craft and culinary interests. My interests are in art and I paint (specifically botanicals). I'm an avid reader and I confess to liking psychologcal thrillers and murders.
"We both look forward to getting to know you and to be able to work with you in God's Kingdom."