Diocesan Spring Conference 2023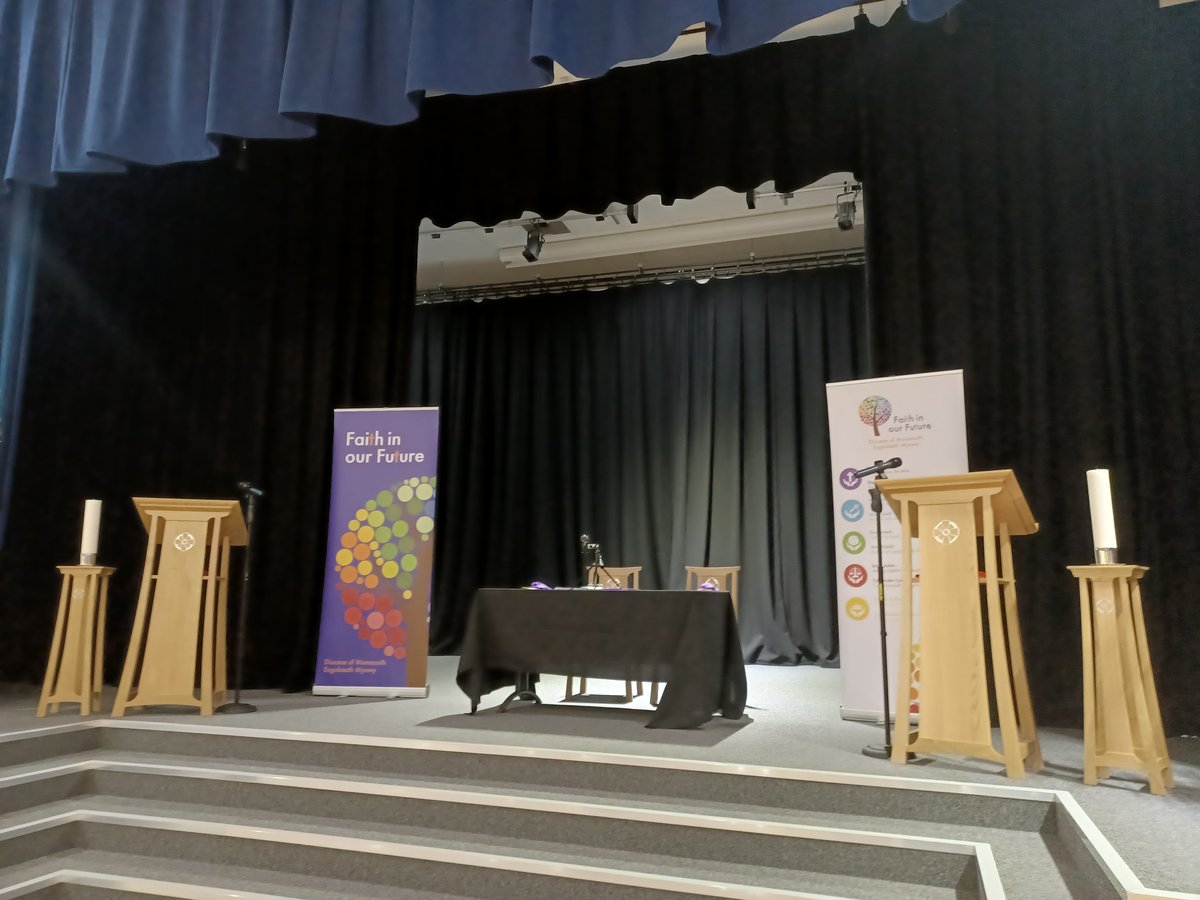 Diocesan Spring Conference 2023
Our Diocesan Spring Conference was held on Saturday 11th March, at St Teilo's Church in Wales High School and it was lovely to see so many people attend (especially as the weather was far from Spring-like!).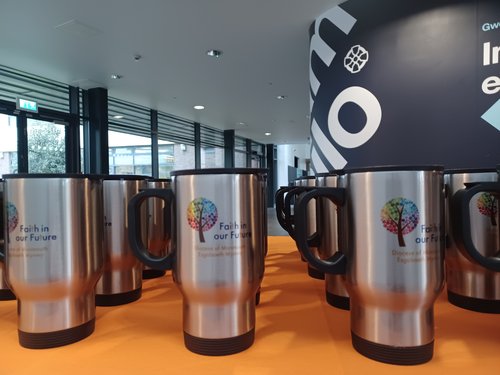 The special conference was held to discuss several constitutional amendments as the diocese, with its 16 ministry areas, moves forward. These included motions on diocesan restructuring and electronic voting and a discussion item about creating a single Diocesan Council.
The morning started with a wonderful worship from Newport North West Ministry Area before the conference business began.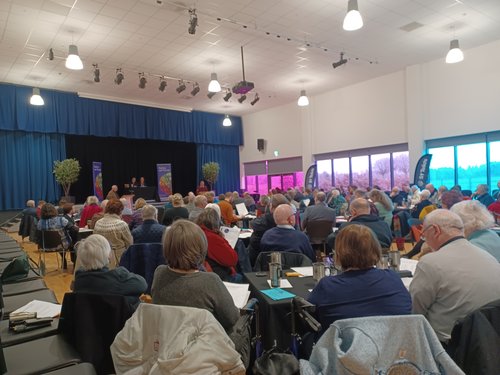 Motion A asked Conference to agree amendments to the Diocesan Constitution required since forming all 16 ministry areas, to include the Cathedral in the Ministry Share Scheme and the Exceptional Support for Ministry Share and also to allow the Cathedral to nominate clergy and laity for election to provincial and diocesan bodies. The motion was carried.
Motion B asked for Conference to agree to an addition to the Diocesan Constitution which would allow electronic voting in any election that the diocese is required to conduct, pursuant to the Constitution of the Monmouth Diocesan Conference or the Constitution of the Church in Wales. The motion was carried.
Next, Bishop Cherry introduced a consultation paper for discussion to restructure our diocesan committees and create a single Diocesan Council. This would merge the membership of the Standing Committee, Diocesan Board of Finance and Diocesan Trust.
She said; "This paper proposes the creation of a single Diocesan Council, which will bring together discussion, debate and decision-making about finance and strategy, therefore making us more able to respond effectively to the challenges and opportunities we are facing."
The proposal can be read here.
Following a review of the feedback from this special Conference, a more substantive motion will be taken to Diocesan Conference in October 2023.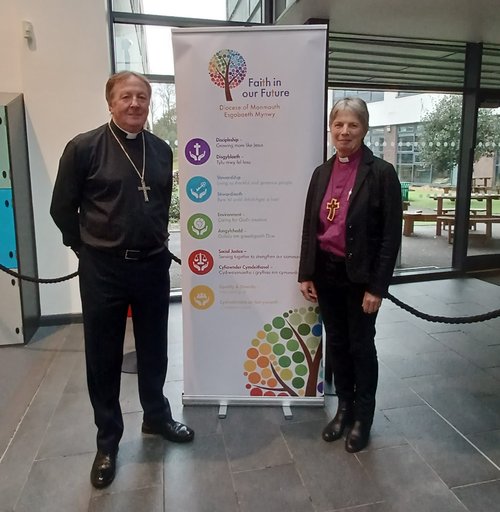 Conference was followed by an afternoon discussing ministry area life with Archdeacon Stella Bailey. The keynote speaker for the afternoon was the Rt Revd John Lomas, Bishop of Swansea and Brecon.
A recording of conference business and Bishop John Lomas' keynote address will be made available soon.